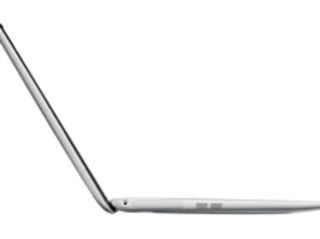 Do you like thin netbook or the thick one? If you are one of so many people who like to carry thin netbook in your hand, you absolutely know about Apple notebook that produced by Macintosh. Because its thin size, people has been known that thin size notebook is just Apple. But, now the story has been replaced by Asus that launched New Eee Seashell.
Asus New Eee Seashell in a second is similar with Apple notebook, because it has same thin size and metallic white color. But, if we observe carefully, we will realize that Asus New Eee Seashell just a netbook, not a notebook like Apple doing. This Asus New Eee Seashell has 10.1 inch LED screen and 1024 x 600 pixel screen resolution. Like mostly netbook size.
Asus New Eee Seashell is powered by Intel Atom N 280 with 1 GB RAM. And for your saving place, this thin netbook has 160 GB hard disk. One of this thin netbook mainstay is Asus Super Hybrid Engine. What is it? Asus Super Hybrid Engine is a technology system that may utilize power efficiently then it can live till 6 hours. So for you that like to carry thin netbook in your hand, Asus New Eee Seashell can become your alternative once.