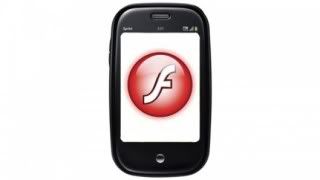 Game addict and animation addict will be more addicted with this fantastic news. Because they can enjoy playing a game every where they want at this time and watch animation content every time they want. This news came from Adobe that launched Flash Player 10.1. Why this news so phenomenal? Because Adobe made this Flash Player 10.1 to all smart phone platform pass through Open Screen Project.
It is means that game addict and animation addict can enjoy games, animation content and videos that basis by Flash file may play in all smart phones. Flash Player 10.1 also complete by other feature that support touch screen, accelerometer and screen orientation. Beside that, this software also support control that basis in move sensor which is now excessively used to navigate game. Adobe claimed Flash Player 10.1 will not inhale so much energy while you are playing a variety of contents.
The beta version for Windows Mobile and Palm webOS platform will available in the end of this year. While the beta version for Blackberry, Symbian and Android will available in next year, 2010. Unfortunately, Flash Player 10.1 not yet support for iPhone. Adobe said they keep in work in order to Flash Player able to use in iPhone platform.