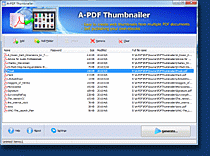 Do you have many ebooks or pdf files collections? For exploring these pdf files more quickly, you may need software for generating thumbnail of each files. Have you find it? If not so, using a-pdf thumbnailer is the best choice. This software has powerful function for generating thumbnails.
Firstly, you will be ask to add files or directory that will be thumbnail-generated of. Before push the generate-button, let see some setting options. There is some options that need to be set for generating appropriate thumbnails. The most important is thumbnail size, which can be set easily by increasing or decreasing widht or height. Thumbnail border can be choose as an options, with size and colour are configurable. You can also add softshadow for creating thumbnails more attractive. After setting the thumbnail accessories, then select page of pdf files that will be thumbnail-generated of. You can fill with one page or many pages.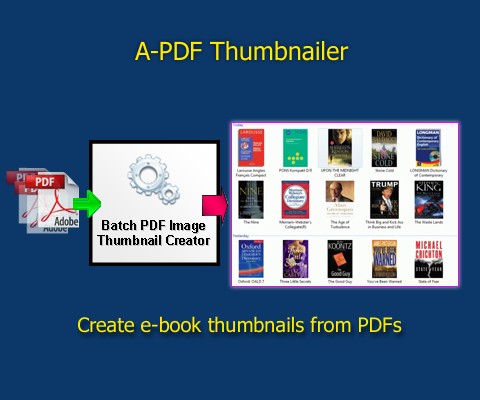 Rather than generating individual thumbnail, this software also able to generate html page containing thumbnails of pdf files. Each thumbnail is linked to related pdf file, so you can just click the thumbnail for opening the files. Some setting options also can be configured to make appropriate this html page, such as thumbnail link, title, thumbnail page table, or html template. The software is more than just thumbnail generator, but it know what you need with the thumbnails generated.
Related posts:
Visit a-pdf
Software developer site
File size 4.2 MB.