The Second Generation from IdeaPad Netbook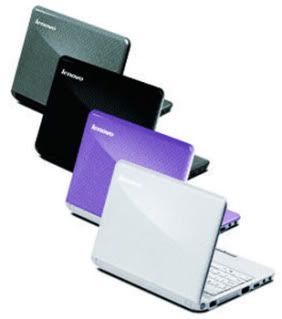 Lenovo want to get an other succeed after launched Lenovo IdeaPad S10. Looking that global netbook market showed the positive response, Lenovo immadiately launch the second generation from IdeaPad category, called Lenovo IdeaPad S10 – 2. Lenovo hope IdeaPad S10 – 2 get the similar success like the older IdeaPad category.
What is the different between Lenovo IdeaPad S10 with Lenovo IdeaPad S10 – 2? Lenovo IdeaPad S10 – 2 try to complete the older IdeaPad version fitur. Such as, the 3G nircable connectivity and the longer life of battery. For the other specifications still has similar with the other netbook in this category.

Lenovo IdeaPad S10 – 2 use Intel Atom 1.6 GHz processor and 1 GB RAM memory. This second generation netbook from IdeaPad version also powered with 160 GB hard disk for your saving madia capacity, GMA graphics and of course the WiFi nircable connectivity. That's all give you the easy way to access internet from this netbook, Lenovo IdeaPad S10 – 2.
Lenovo IdeaPad S10 – 2 has 10.1 inch widescreen, the small enough screen that can support your high mobility activities. So, you can take this netbook every where you want. Lenovo IdeaPad S10 – 2 also support with 1.3 MP integrated webcam and 4 – in – 1 card reader for your data transfer.
The other special quality from Lenovo IdeaPad S10 – 2 is the battery power which can turn on till 6 hours. Because this netbook use Li-ion 6 cell battery. It is add this netbook value from the other netbooks.