The Most Popular Browser Application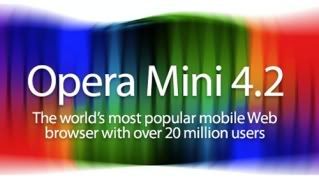 Internet is one of the real proof of the technology and information progress. Most of people know and need internet for their daily activity. Internet can give us the easy way to keep communication with our friend, family even our business partner around the world. In his first come, internet only can be browsed in a computer desktop that connected with telephone lines.
After the birth of notebook and Wi-Fi technology, every one can easily browse in the internet every where they like. They can easily find the Wi-Fi hot spot, so they can browse there. Along with the advance of technology and information, the internet users are spoiled with the easy way to browse internet. Now internet user can browse internet in their hand with their cell phone. Supporting with GPRS, 3G even 3.5G technology on their cell phone, internet user can visit their favorite website or send and receive e-mail.

To get the best and comfortable browsing, the internet users have to choose the browser application carefully. A lot of browser application that each have their excellent making the internet users bewildered.
Opera Mini 4.2 is one of the good and popular browser application around the world. Because Opera Mini 4.2 can run in most of cell phone's types, like Nokia, Sony Ericsson, O2, etc. Opera Mini 4.2 launched in Oslo , Norwegia with beta version.
Opera Mini 4.2 beta give the personal experience with many interface color choice, more support to browse YouTube and other video services. Internet users may share their notes, bookmark and URL that already visited between cell phones or PC.