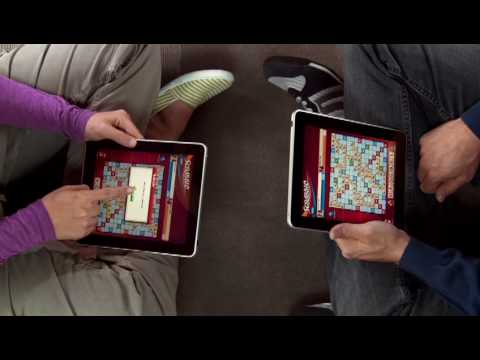 Who did not know the Scrabble? It is a very popular word game in the world which players score points by forming words from individual letter. This game is available on twenty nine different languages, other than its original language, English. Previously, this game was played on the board, that they called a board game. In these modern days, you can also play Scrabble on you high-tech gadget, iPad from Apple, Inc.

Unfortunately Scrabble for iPad is surprisingly expensive. Despite the high price, there are still some users that give it five star ratings. Most of them are probably Americans, where the game came from. Users can enjoy the fun game in High Definition graphics, quick response, easy play and some great features. However there are still some critics from users. The weakness of this game is that once you accidentally touch Menu button, you will automatically exit from the application without any prior notice. Then you will lose your game as it gone. Other weakness is that there is no option to save and resume
a game, but if you lock the screen for a moment you can resume it once you unlocked. Lack of dictionary is other issue experienced by the application.